Directions to the Indiana State Medical Association
ISMA

322 Canal Walk
Indianapolis, IN
46202-3268

(800) 257-4762
(317) 261-2060

From the West...

Take I-70 E. to West St. Exit. Go north (Missouri St. becomes West St.) to Vermont Street (1 block after New York St. and before Michigan St.).

Turn right on Vermont Street, then turn right into the black gate. Enter 12 on the keypade to ring the receptionist.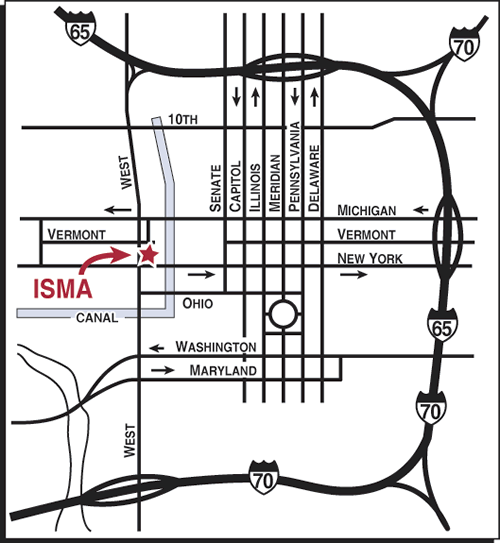 Copyright:
Information written and displayed on www.ismanet.org is the property of ISMA and may not be reproduced without expressed written permission of the Indiana State Medical Association.
For a more detailed sitemap click here.