Directions to the Indiana State Medical Association
ISMA

322 Canal Walk
Indianapolis, IN
46202-3268

From the East...

Take I-70 W. to I-65 N. Chicago exit. Take the West St. exit south to Vermont St. (1 block after Michigan St. and before New York St.)

(800) 257-4762
(317) 261-2060

Turn left on Vermont Street, then turn right into the black gate. Enter 12 on the keypad to ring the receptionist.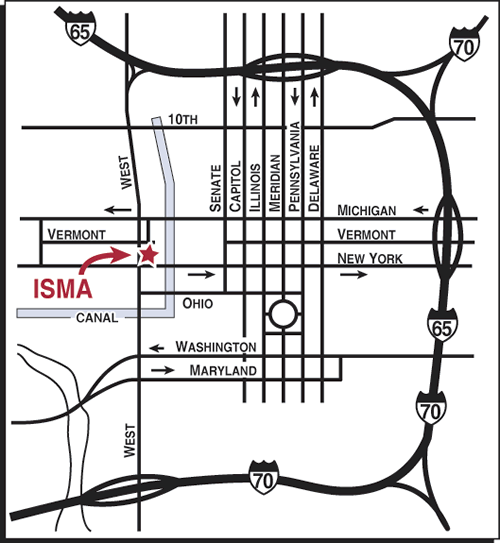 Copyright:
Information written and displayed on www.ismanet.org is the property of ISMA and may not be reproduced without expressed written permission of the Indiana State Medical Association.
For a more detailed sitemap click here.